Mono Opera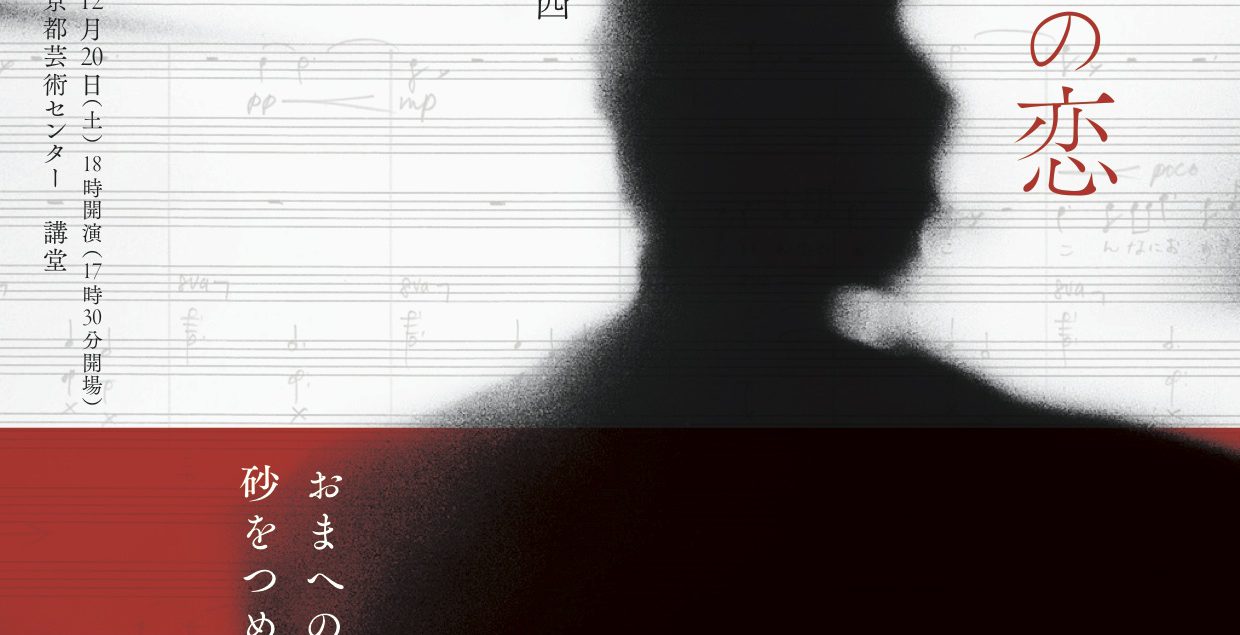 Mono Opera
" HITODENASHI NO KOI " had be held in Kyoto Art Center in December, 2014. Trying to make opera is the first time for Akane Yamaguchi.
Countertenor DAICHI FUJIKI
Dancer Emi Matsuo
"Hitodenashi" has two meanings. One is "rascal" and another is "not human". "koi" means "love". There is a man and he gets married with a woman. One day, the wife realizes something strange about her husband. He goes to the warehouse everyday and talks with someone. But his wife can not see someone in there whenever. With whom her husband talks ?
Kyoto Art Center/Event page