performance record #1

'Le Grand Cahier' Agota Kristof
Synopsis : Twin siblings enduring the harshness of WWII in a village on the Hungarian border hedge their survival on studying and learning from the evil surrounding them.(source)
about : We didn't have been interested in its graphic. It is excellent better of the movie. The reason that we had tried to make 'Le Grand Cahier' into the play is because we'd like to make its literary style into the play.

This novel's literary style is configured with much simple words without feelings. But This is not merely a meaningless row of sentences. Its literary style expressed the urge to survive on the wartime. Twins siblings throw their love for their mother away to survive. Its literary style is equal to the essence of the novels.
Stage arts : Only 5 flatbeds.
Clothes : training wear.
Charactors: only men.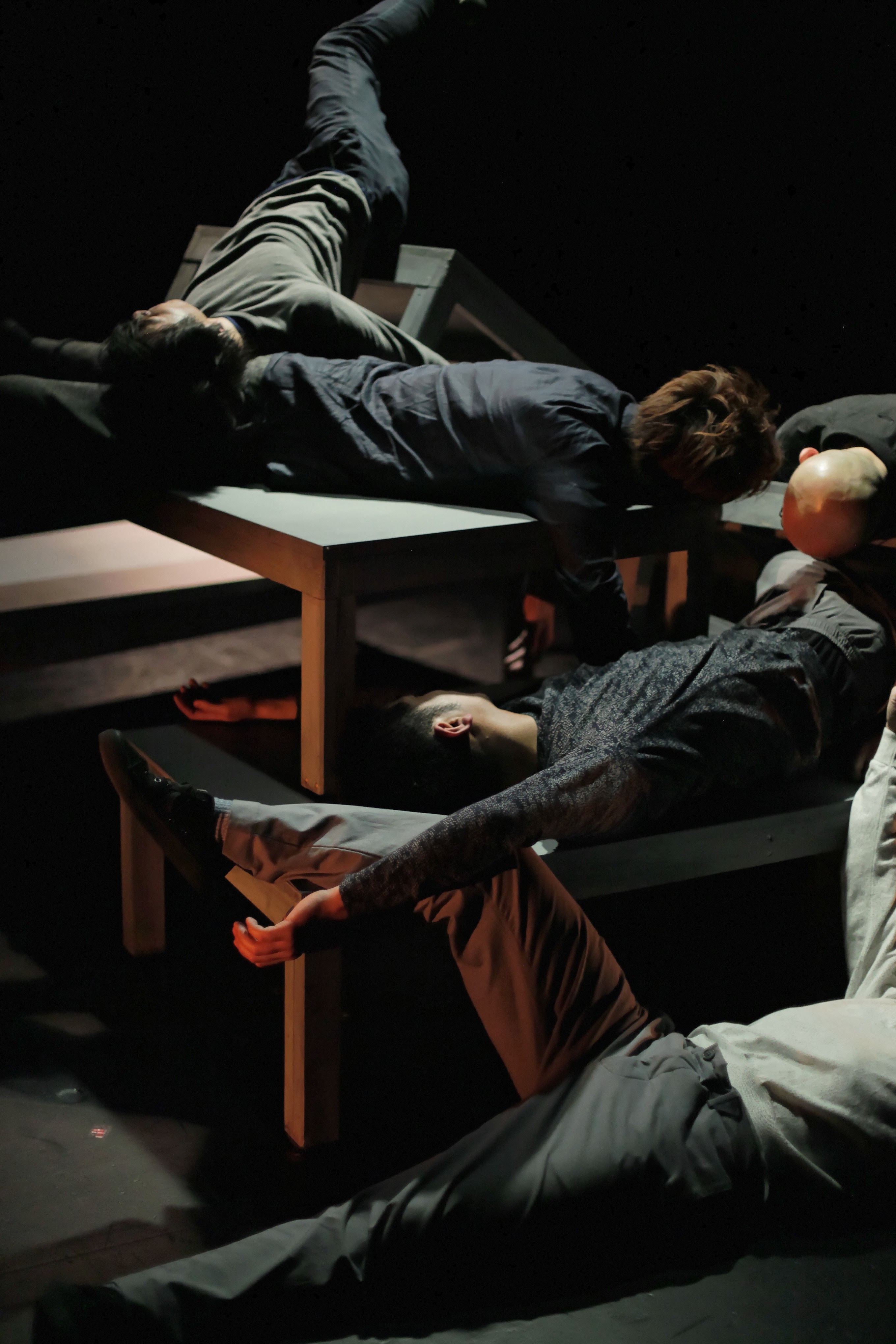 day and theatre
17th-21th March 2017Aterie GEKKEN(Kyoto)
25th-29th March 2017 Komaba agora theatre(Tokyo)
15th-16th April 2017 Theater NEKO(Matsuyama)
author Agota Kristof
translation Shigeki Hori
adaptation and direction Akane Yamaguchi
appearance
Seiji Takasugi
Narihiro Matsumoto
Atsushi Heki
Kosuke Ashiya
Tatsuya
stage manager:Shuji Hamamura
stage art:Masaya Natsume
light design: Akane Ikebe
sound design: Kyoro Morinaga
costume: Shie Minamino
stage sub manager:Yuki Shimono
illustration:Maiko Honjo
advertising art and photo Takashi Horikawa
plan support:Atsuko Aoki
art manager:Toriko A:p3